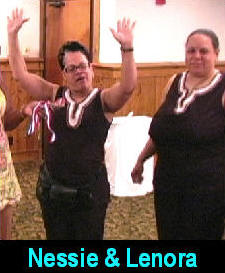 Nessie & Lenora
Win The 2006
Minneapolis
Early Bird Special
Nessie & Lenora of New York won all 3 games in the Preliminary Rounds, they then swept through the Playoffs, to win the Minneapolis Saturday Morning Early Bird Special Championship. Nessie & Lenora was hot this weekend. They placed in all 4 tournaments held in Minneapolis this weekend.
The Early Bird Special Tournament was part of the Bicycle Playing Cards Minneapolis Bid Whist Weekend held June 30 -July 1, 2006.
Congratulations to Nessie & Lenora.